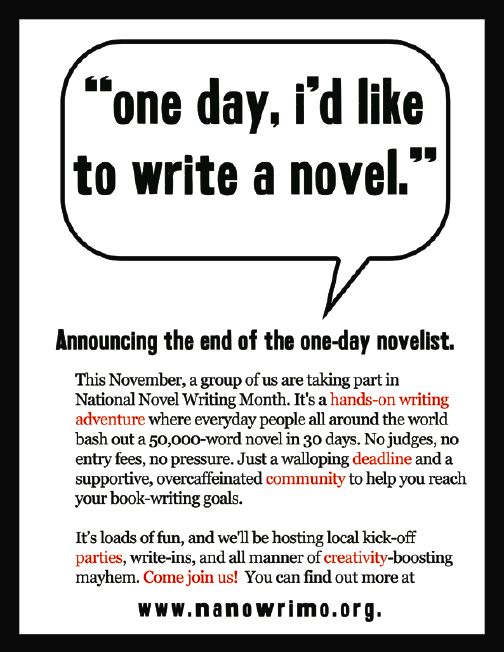 I love November. It's when I set out to write an entire novel in a month. I have never won, yet I keep plugging along. I'm very close to finishing the first draft of my first novel; today I plan on writing about 2,000 words. I have no words so far.
I think
NaNoWriMo's
great, because it offers an open challenge to anyone who wants to join. So, kids in school are writing their novels alongside 80-year-olds, who are talking on the forums to the weird goth kid who lives next door to them. NaNoWriMo takes a very personal act and uses it to bring people together through forums, write-ins, parties, and competition.
In other news, I noticed a lot of posts in the blogosphere and media about sexy costumes. The Tampa Tribune, where I'm interning, posted
an article
about risque costumes and young girls.
College Fashion.net
wrote about older girls and "slutty" costumes.
Being the original ghoul I am, I decided to be a little sexy while still letting my creative juices flow. I was a Fight Club Fairy. No fairies were harmed last night. At least not by me.